: Two days ago, TMZ reported that Jay Z's ex-girlfriend, Blue Cantrell was taken to a MENTAL HOSPITAL - after she was found on the street RAMBLING about someone trying to poison her. Authorities did NOT believe Blu 's account, and took her to a mental hospital.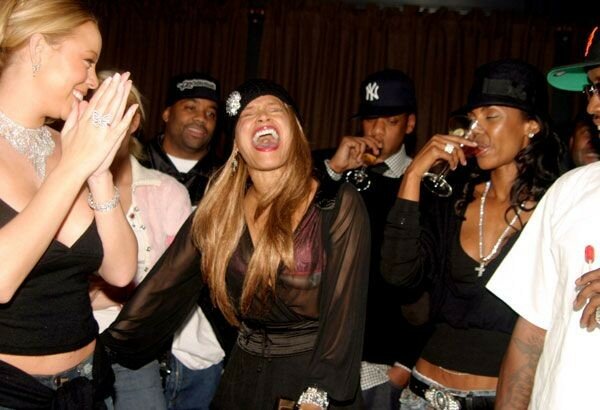 Jay Photo'd with Blue Above.
Well MediaTakeOut.com spoke with a person CLOSE TO BLU CANTRELL . .. and they gave us a few details on what she was thinking, when she was put away. The insider explained, "Blu recoreded a song called "BLU" - which was a song taking shots and Jay Z and Beyonce - for naming their daughter after her." MediaTakeOut.com heard the tune, and it was catchy - but a bit DISRESPECTFUL in the way they talked about Jay and Bey's daughter, Blue.
Well Jay Z caught wind that the SONG WAS BEING PRODUCED . . . and he used his power to have the song SHUT DOWN. This is NOT rumor - this is #FACTS#.
And an insider believes that Blu started becoming PARANOID after she saw the power that Jay Z had over her career. One of Blu's homies explained, "She knew that Jay Z was a powerful man, and that he was upset with her for making that song about [his daughter]. There have been rumors about how [Jay] handles his enemies." And we're told that Blu was SECRETLY working on releasing the "blu" track, behind Jay Z's back.
Blu Cantrell was taken into custody earlier in the week, claiming that someone was trying to "poison" her. Sound CRAZY??? Well the last person who MESSED with Blue Ivy - Jay's former bodyguard Norm Oosterbroek - was killed by police, who said that he "went crazy" too.
blog comments powered by

Disqus